There's Always Room for Ice Cream and Chocolate!
Dietitian helping with emotional eating and post-bariatric complications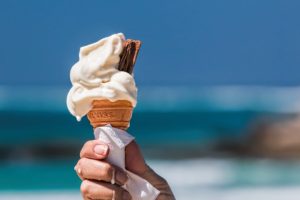 Nutrition counseling and programs that address emotional eating and conflicting nutrition messages. Discover foods that give you more energy and less stress around eating.
Nutrition and Post-Bariatric Surgery
When I was younger, I used ice cream and chocolate to fill a void. Then, as a young adult, I faced the hard truth that food can never fill a void. I discovered that most of the struggle with eating and food has little to do with food. It has much more to do with your thinking around food, weight, and your body.
I used to think emotional eating was bad.  Now I realize emotional eating is a clue to what I may be experiencing internally.
Over time, with lots of great mentors, training, and soul work, I learned the keys to decoding my clues about my food and emotional baggage.
Now I work daily with clients and professionals helping clients struggling with the loss of control feelings around food, weight, and their bodies.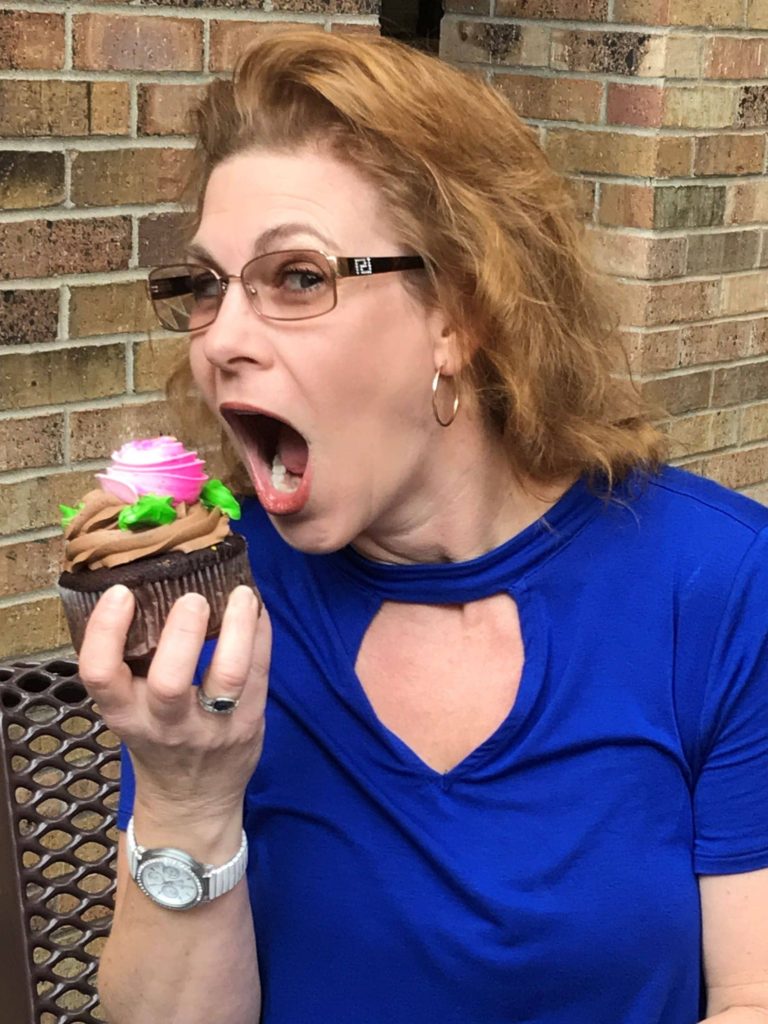 Feel more energetic and free from food
Weight Loss Surgery is a Tool
You can't turn on the TV or drive down the highway without noticing Start Living Your Life advertisements. 
The message so many hear is lose weight and your problems will go away. Follow this diet, take this pill or do this procedure, it's easy. The insinuation is everything will be great after you follow this approach.  So many are left feeling there is something wrong with them or they didn't do the plan right. 
I call a big BS!  The challenges are NOT about lack of will power but a faulty system that is not sustainable.
We'll uncover how you can eat without fear and nourish your body in a way that removes the anxiety around food. 
Client Coaching
Telenutrition
Professional Training
Realistic Meal Planning
Supervision for CEDRD 
Speaking
Virtual appointments
E-Courses
Joyful movement classes
Personal training and more!
I love helping clients and professionals cut through the BS. Sharing how I have uncovered food concerns clients don't even know they have motivates my professional work.
My classes, individual coaching, and talks create an understanding that pokes holes in the argument that food coming up post weight loss surgery is normal. 
Emotional food connections 
Disordered eating
Intuitive Eating
Bariatric (post-surgery)
Eating disorders
Joyful movement
Non-diet nutrition support
Get rid of your anxiety about food and confusion about what to eat. Issues like an insatiable hunger or food coming back up are all too common. 
Your challenges are NOT about lack of willpower.
I've been there and found an approach that uncovers the real problems. My blueprint will get you to the root challenges and the solutions to resolve them.
Hint, the problem is not food or your body!
You're Not Alone. I'm Here to Help!
Whether you are a client feeling out of control around food and afraid you will put more weight on OR a clinician confused with clients reporting they have no post op surgery problems, yet report food just comes up and complain about insatiable hunger. 
There is a better approach and I can help you get there.
Frequently Asked Questions
What services do you offer?
Client and professional e-courses
Client Coaching
Professional Training
Supervision for CEDRD's
Joyful movement classes
Personal training
Do you have any certifications?
Registered Dietitian Nutritionist from the Commission of Dietetic Registration
Certified Intuitive Eating Pro Counselor and has received supervision with Evelyn Tribole, co-author of the book, Intuitive Eating.
Certified Eating Disorder Registered Dietitian Supervisor (CEDRD-S) designation from the International Association of Eating Disorders Professionals (iaedp™) Foundation
Joyful movement for all bodies has always been a passion of mine. For this reason, I have continued to advance my fitness experience by complementing with several fitness licensing and certifications, including becoming:

Les Mills BODYPUMP™ instructor
POP Pilates Certified Instructor
Licensed Zumba® Instructor
Cooper Aerobics Institute Aquatics and Personal Training Certification
Certified Primary Aerobics Instructor from the Aerobics and Fitness Association of America (AFAA)
At this moment, you pay us directly. When medical nutrition therapy is prescribed by a physician, you may be able to get reimbursement or apply health savings dollars
Sign up for our newsletter to be the first to know when we are accepting insurance
I would love to help you move past your food issues, feel strong, and have a healthy relationship with food and your body
Invest in yourself. The cost of one nice business suit could lead you to feel better every day, not just the days you wear the suit. For what a nice suit would cost, you could make a difference for the rest of your life
Aren't you tired of spending endless dollars on gimmicks, magic pills, and memberships to programs that don't produce desired results?
What is emotional eating?
Eating in response to a negative or positive emotion.
Sometimes experienced outside of physiological hunger but can also be done with true hunger signals.
Often done in a mindless manner.
Done in a way that the person may recognize the emotional eating yet not have a desire to stop.
There is nothing wrong with emotional eating.
Do you offer any packages?
Yes, packages are a way to offer cost savings to you.
For a lasting approach, working with me over time is what allows you to learn about how your body reacts and manages the fluctuations with life and schedules.
I offer monthly Concierge and VIP packages that are customized to provide you with the resources and support you need. 
Where are your new patient forms?
The new patient forms can be found in the patient portal.
See your email for the link to register for the patient portal.
If your signed up and have not found your registration link, check your spam and junk folder for an email from Healthie.
Getting Started is Easy. Schedule a Free Consultation Today!
Schedule to get started on your way to professional success